Who Are The River Runners?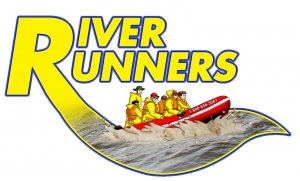 We are Nova Scotia's premium tidal rafting operation – located at the mouth of the Shubenacadie River in Maitland, Nova Scotia. We have a breath taking view of the upper Bay of Fundy. We will open your eyes to the Bay of Fundy's history and incredible natural forces.
We offer both a 2 hour and a 3  hour ride on the tide. Your adventure begins when you board our Zodiacs with the anticipation of the Tidal Bore, the first wave of the incoming tidal surge. This bore may reach 1-10 feet in height depending on tidal and channel conditions. Our skilled guides ride the crest of this wave for approximately 1/2 mile up river. The passing of the famous "Tidal Bore" signals the start of natural sand rapids which cover huge expanses of sand bars along a 10 mile stretch of the Shubenacadie River. Our larger, quieter motors allow for more passes through each set of these rapids. Following this exhilarating adventure you can relax and enjoy the beautiful scenery of this fascinating area during the 20 minute cruise back to home base. Our knowledgeable guides will answer any questions you may have.
We provide full rain gear, rubber boots and Personal Floatation Devices (PFD'S). Enough full floatation suits are available for everyone, so there is never a need for a chilly trip.
Shubenacadie River Runners is committed to providing a safe, exciting and high quality trip equipped with all necessary safety gear. We realize discounting quality and safety will never work. We pride ourselves on providing the best maintained fleet of 16 ft, self bailing Futura Zodiacs; with stern mounted consoles and 60 HP Mercury four stroke outboards. We are committed to providing the best guides possible. This means years of no lost trips due to mechanical breakdown!
Tidal bore rafting from June to September is our main objective. We also charter our Zodiacs for geological surveys of the Upper Bay of Fundy and the Shubenacadie River. This assures that our guides are on the water more than any other local guides giving them unmatched, multi-season experience and full knowledge of Fundy's awesome tidal forces.
Choosing Shubenacadie River Runners will ensure you an unforgettable experience with a well-maintained powerful fleet and the industries, leading guides. Comparing our professionalism to other local companies is like comparing apples to oranges.
Once again thank you for inquiring about Shubenacadie River Runners. We look forward to providing you with your "Ultimate experience" this season.